Preamble
A lot has happened since the last time I ran 100 miles, back in 2013. In that 6 year stretch, I've been fast, I've been slow, I've been busy, I've been injured, and I've been injured some more. I remember referring to 2013 as
"The Year Of The Ultra"
because I did three 50Ks, Brew To Brew solo, a 100K, and
my first 100 miler at Ozark Trail
. I wanted equally catchy and succinct nicknames for all the years between then and now, so I came up with the following: 2014:
"The Year I Was Really Fast"
, 2015:
"The Year I Diagnosed My Depression"
, 2016:
"The Year I Raised a Bunch Of Money And Met My Wife",
2017:
"The Year I Was Injured, But Still Did The MR340"
, and finally 2018:
"The Year I Was...Yep...Still Injured"
.
Ok, they're not all catchy. But two years of being running-injured was more or less a complete bummer, and coming into 2019 I was full of piss and vinegar regarding REALLY wanting to get back to ultrarunning in a big way. Several
Big Questions
sprang up last year as I settled into my 2nd straight season of nursing a nagging ankle injury: Do I still get to be a runner? Am I done with ultras? Will I ever heal?
These questions and more were posed to Sparkly Fucking Superhero™* Leia Anderson as she agreed to be my running coach. Her solution: Lots of preventative work on my left calf, LOTS of strength training, and a complete ground-up rebuild of my running mileage. We began the work in January, and 39 weeks later, I arrived at the start line of the Heartland 100.
*credit Suzie Stephensen, Facebook thread, October 2019
BUT WAIT...let's back up a bit. Before this year, I had settled on some conclusions about my finish at Ozark Trail 100 and was at peace with them. I had trained decently well, the race was going decently well, then I rolled my ankle really badly and that was that. My decent finish turned into a desperate race against cutoffs as I hobbled my way to the finish line, making it with 25 minutes to spare. What "should have been" a 27-28 hour finish ended after 31 hours, 36 minutes and 12 seconds.
"Should Have Been"...aka "Totally Would Have If I Hadn't Rolled My Ankle"
I have since revisited that conclusion and deemed it complete hogwash nonsense. The entirety of my running mileage in 2013 was 1000 miles. My only long runs that year were the aforementioned ultras. I did no back-to-backs. I did approximately zero hours, zero minutes, and zero seconds of strength training. I remember deciding to taper a few weeks earlier than I had planned because of ankle soreness. And then I had the audacity to be surprised when my ankle exploded around mile 80.
Bringing us to this year. Doing it the right way with a badass, confidence inspiring, no-nonsense,
ok-some-nonsense-but-not-much
, Sparkly Fucking Superhero™ for a coach. I planned my race season to correspond with my slow mileage build. Trail half-marathon in March, Trail Marathon in April, nothing big for May, 50K in June, and then see where I was at.
I will go ahead and say that the first half of my training season was a struggle. My legs and endurance were great, but shit...my ankles were NOT along for the ride. Every run or race longer than 15 miles turned into Hot Garbage because my ankles were so unstable that even slight fatigue would render them worthless. Even though my legs would still be good to go, having non-functional ankles turned running into a sort-of zombie shamble situation.
I was frustrated and worried, and started asking the
Big Questions
again, and every time Leia would talk me off the ledge and reassure me that everything would get better. Every long run, every one of my races, I kept experiencing this issue. That's when I arrived at War Eagle 50K, what would be my first ultramarathon in over 2 years. Would the ankles hold?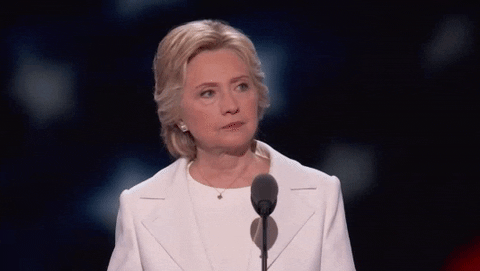 They would not hold. Aside from a short struggle with sodium levels, my race was going perfectly, and then around mile 13, my ankles once again checked out for the day. I shambled up to the cutoff to start my 2nd loop, where the race official informed me that to continue I'd have to maintain at least a 15 min/mile pace. Knowing I could not do so, I held my chin up, took the DNF, and hiked it in to the finish line. Maybe this was the answer to my
Big Question
. No more ultras after all?
But wait there's more(obviously, you already know I did the thing). While I was disappointed and still worried about my ultra career being over, I wasn't done fighting. I spent the next several weeks with renewed resolve, now realizing how badly I really needed to focus on ankle strength. 3-4 times a week, I would sit with my resistance bands and work every range of motion in both ankles. I signed up for a redemption 50K at Night Hawk later that month. I decided that I would try my hardest to get the 3 loops done, but I would be at peace with 2 loops if that's what my ankles decided.
Well, it worked. The added ankle strength work not only saw me through 3 loops of hot, humid, slippery,
White Trail Nightmare
, but it even saw me literally SPRINT the last half mile fueled only by the jubilation of a fully functioning body. I could not remember the last time I had ever been able to sprint at the end of an ultra(foooooreshadowing!!!!). Maybe it had never happened? Maybe ankle strength was The Thing that I've been missing this entire time?
Whatever the case may be, with some
Big Questions
answered for the time being, 100 miles was now in the conversation. Not definitely, but possibly. Next on the horizon was the
Katy Trail 100K
, which went really well aside from some late calf issues and being kinda wrecked for 3-4 days afterwards. Read the race report if you're interested in the details.
So there I was...one final mileage push, taper, and then Heartland. Keep in mind, I still hadn't even signed up for the damn race. Between my nemesis ankle/calf and some weird left knee pain/hamstring tightness I was absolutely paranoid that I would drop $200 on race entry only to have something flare up at the last minute and ruin my life. Everything would hinge on Ogg.
I Double Ogg Dare You...just over 2 weeks out from Heartland. A six-hour slog of hill repeats on the meanest hill in town, Ogg Road. If this went well, I would finally bite the bullet and sign up, sealing the deal on a goal I have had for years. Not only running another 100 miler, but running it WELL. I didn't want to limp in with barely minutes left to spare. I didn't want a trainwreck to cross the finish line. I wanted a good race, start to finish. Not just to redeem the skin-of-my-teeth finish at Ozark Trail, but I wanted to bury it deep and leave no doubts that this time, I did it right.
Anyways...Ogg went fantastically. I completed 27.5 miles of hill repeats in 6 hours and even had energy to spare allowing me to run the entire hill on my 2nd to last repeat, and time to spare for an extended soak in the creek on my final repeat. And even more energy to spare after I finished to run back down the hill so I could yell at Katie as she finished her 50K lap with less than 20 seconds to spare.
So I signed up for Heartland. Which brings us to...
<drumroll, I guess?>
The Actual Race Report
I caught a ride down to Cassoday, KS with crew member Brandy, passing the time singing along to old sad country music, the kind they don't write anymore. At some point, when country musicians traded their whiskey for beer, their trains for trucks, and their prison laments for girls in boots and American flags, they lost something sacred that they'll never get back. We'll never have country musicians like Willie, Waylon, Merle, George, Hank, or Johnny ever again.
But I digress...
I arrived in Cassoday, KS with every box checked. 1100 training miles in the bank, plenty of strength work, nutrition tested, retested, and confirmed good-to-go, and a pace chart for a sub-24 finish because Why The Fuck Not? I worked hard, I may as well try for some style points! I also had battle-hardened veteran crew members Janee and Brandy, as well as experienced pacers Matty(mile 57-75) and Ashley(75-100). You may remember that Matty paced me for the last 20 miles of
my first 100K back in 2013
, and Ashley knew the course really well from her crush-tastic 23 hour, 2nd place female finish last year.
I checked in, picked up my packet, and chatted with some other racers, including my Sparkly Fucking Superhero™ coach who, when I asked what her time goal was, said, "I'd be happy with a sub-24".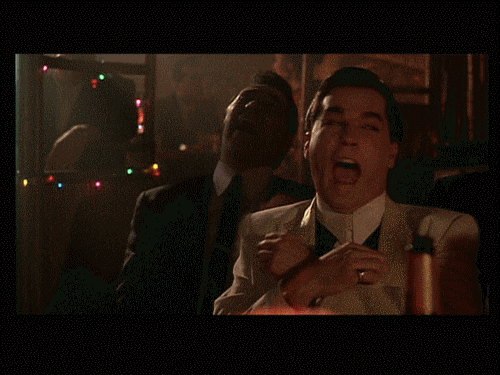 This is funny because we know what actually happened.
Anyways...we head to the hotel in Wichita, get drop bags sorted and packed, clothes and gear ready for the morning and I hit the sack. As is tradition, instead of sleeping I spent the next 8 hours thrashing around in bed, dreaming about waking up and getting ready, waking up, looking at the clock, thrashing around in bed, etc etc...until it was finally actually time to get ready. I get ready, we pack up the car, and head back to Cassoday.
It's COLD at the race start, so I've got plenty of layers and somebody's blanket to hide under until it's time to start running.
Not looking nervous or freaked out at all.
Final check-in happens, somebody does some counting and then it begins.
I start shuffling forward with the pack. Everything feels good. My pacing chart tells me to keep it in the 12's, so that's what I do. And within a mile, I'm at the very back of the pack, maybe ahead of 1 or 2 runners. Not to worry, that's exactly how Katy Trail 100K started and that worked out JUST FINE, thank you very much. I yo-yo'd a bit with Pat, but he pulled ahead at some point. Or so I thought. I didn't see him again for a long time. The sun still wasn't up as I came to the first aid station, Battle Creek at mile 8. I asked if they had anything warm, they said no, and I moved on without stopping. The next stretch from Battle Creek to Lapland was one of the hilliest on the course, but with fresh legs and so much beauty to behold, I barely noticed. As the horizon began to glow a fiery orange, you could see for miles. On a distant ridge, silhouetted by the impending sunrise, I saw a small group of horses. And then suddenly they were sprinting across the ridge as I hummed the theme to "The Man From Snowy River" in my head and imagined them to be The Brumbys. If you haven't seen it, I'll save you the Google search and just tell you that The Brumbys were a group of wild horses in the film.

Anyways, the sun rises, it's amazing and beautiful, and then we crest This Hill from which we can see Damn Near Everything.
Mile 90 Photography
Yes, I even got to run with Libbie for a short spell, as she was on her way to mercilessly crushing her first 50 miler! I've only run with her a handful of times previously and must say she is delightful company. On this morning, however, I was not feeling particularly talkative. I was in a strange head-space for a good chunk of the first half of this race. Not necessarily a bad mood, just...I don't know. I was really focused on the task at hand and my thoughts were uncharacteristically present in the moment and in the landscape. There was nothing to look at, but that nothing was everywhere. I spent a lot of time trying to think of good words to describe it and never really was able to latch onto the right ones.
At mile 16, I came into the first crewed aid station, Lapland, and I was right on the money timewise! My crew had a table set up and had laid out all of the food options that I had decided upon during my race planning. I had sweet stuff, salty stuff, savory stuff, fresh fruit, candy, and some ginger beer to settle the stomach. I had been running with a bag of Cheese-Its for the first stretch, and unlike Real Life where I can inhale Cheese-Its with reckless abandon, for some reason munching on them during the first 16 miles had given me a case of the yucks. So I ditched the Cheese-Its and exchanged them for some fresh fruit. And oddly enough, for the first 12 or so hours, fresh fruit was the ONLY thing that sounded good, so that's more or less what I stuck with.
Candid shot of me nomming on my way out of Lapland.
I spent a few minutes at the aid station and ditched a layer, but was out and back on the road before too long, and I would be able to make up that time over the next stretch to the Mile 25 aid station, Teterville. I don't remember a ton from this stretch aside from vague impressions of the landscape, a guy I chatted with for a mile or so who was struggling a bit early on, and passing 50 milers on their return journey to the finish line. Katie and Libbie both got big hugs and were both looking rock solid and happy.
Teterville aid station had some friendly faces volunteering, as well as my amazing crew once again setting up shop for my own personal food table.
THAT'S service!
I got filled up, fooded up, and booted out, though I will admit that I spent 9 minutes at that aid station. I was still feeling pretty solid, but I knew I would not be able to make up that time in the coming miles. Although 24 hours was something I really wanted to shoot for, it wasn't a huge priority, and it was at this point in the race when I started to sense that it probably wasn't likely. It was a small disappointment, but also quite liberating as I could now relax a little bit and just let my body decide how it wanted to run the rest of the race rather than obsessing over splits.
Not that I wasn't already enjoying the course, but the next few stretches were by far some of the most enjoyable of the entire course. It was hilly and difficult running, but THE VIEWS...seriously the views. Rolling green hills that stretched into infinity, in every direction, with random herds of cattle, the occasional pond, and no other evidence of humanity to be seen aside from the simple gravel road I was traversing.
I took some lousy pictures of the landscape.
I got back into the mindset of trying to find a good word that would appropriately convey this place. This expanse of nothing and everything. Barren...kind of, but not really. It was a place actually full of life, just not human life. Inhospitable...sure, but not quite the right feel. Desolate...getting closer. Stark...pretty good. Severe...good under the right connotation. Austere...ooh I like that one, but it didn't occur to me until just now when I had the luxury of the internet to make sure it meant what I thought it meant in this context. So I think the best way I can describe the landscape is austere and severe.
Rick took some non-lousy pictures of the landscape. And I'm in some of them.
Yes, the stretch between Teterville, through Texaco Hill (mile 31) and finishing at Ridgeline (mile 36) was simply beautiful. Surrounded by this vast expanse of haunting, harsh(OOH more good words) but utterly breathtaking scenery, I continue ticking off the miles and marveling at this place. At one point, I saw a herd of 20-30 cattle running towards the road, and maybe 20 yards ahead of me, they rumble across. I had quickly grabbed my phone and "recorded" the event. After they had crossed the road and were sufficiently far away, I looked down to hit the Stop button on the video, at which point it *actually* began recording, leaving me with a 2 second video of the ground and me saying, "Aw crap".
I haven't mentioned this before, but my plan was to listen to music between mile 25 and mile 57 when I picked up my first pacer. I had a really solid playlist compiled and was looking forward to that intangible X-Factor music boost that I have often relied upon in tough ultras. I only stuck with the tunes for about 15 miles, just a little ways past Ridgeline, because at a certain point, I got tired of it. I was still moving really well, my mood wasn't suffering, and I kinda just wanted to be present and aware, so I ditched the headphones and didn't take them back out again.
Ridgeline aid station was staffed by some more friendly faces, Gary, Sherrie, Wes, Shonda, and others. Their food was amazing and my crew was still kicking ass. I stopped paying attention to my stop times and just got what I needed. I headed back out onto the road towards Matfield Green at mile 42, the last crewed aid station before the turnaround, which I would SUPPOSEDLY hit again at mile 57. WHY SUPPOSEDLY!!?!?? Well, I'll tell you allll about that shit soon enough, don't you worry.
Ben Holmes of the Trail Nerds was captaining Matfield Green, which was just across the highway. We crossed one bridge to get to it, then crossed another bridge to continue towards the turnaround. The 2nd bridge was somewhat under construction, but it was really just a matter of dodging some equipment and watching your step on the more-or-less-intact-and-fully-functional bridge. I got good food at Matfield Green, picked up my headlamp just in case, and after getting everything filled and I was good-to-go...the exact moment I paused and realized I was indeed good-to-go, Coleen(another Sparkly Fucking Superhero™ who was crewing and pacing for Leia) looked at me and said, "OK BYE!" at which point I got the hell out of there. You do NOT argue with that mouthy half-pint. Not once, not never.
The next 7 mile stretch had some long slow climbs, the delightful experience of passing Leia coming the other way (she was in 3rd place and would eventually win, obviously), and after passing some impressive looking radio/cell towers, crested a hill and turned onto the road which would lead us to the Turnaround aid station, Lone Tree. The next few miles, I felt like new life had been breathed into me. I was FLYING. Splits were back to matching my original race plan, I was making up time, I was passing folks, and I was feeling amazing. I started to revisit the idea of a sub-24 finish. Maybe if this kept up I could claw back enough time to make a heroic push at the end and make it happen!
I followed a long spiraling downhill, eyes constantly on the lookout for the namesake Lone Tree that would indicate I had indeed arrived at Lone Tree aid station. I didn't see one. Apparently that's the joke. There is no tree. I arrived at the aid station, not a tree in sight, and noticed that they did have a 2 foot tall fake christmas tree(which had blown over in the wind), but apparently they didn't even have that in previous years. Whatever, funny joke, I get it. I switched out my base layer, did some "chafe prevention" which is a more genteel way of saying "put vaseline in my butt crack" and asked about food options. They had potato soup and hot ham and cheese sandwiches. The soup was absolutely Live-Giving and the sandwich was also fantastic, which I ate as I hiked back up the hill and past the halfway point of this journey.
Back to running...remember how I thought sub-24 was still possible? Turns out I had this amazing tailwind and I was running downhill that whole time. Which I realized right aboooout NOW as I was struggling my way uphill face-first into this ridiculous unrelenting headwind. The kind you have to leeaaan into just to stay upright. So just forget about that stuff I said before.
All told, I was still moving really well and still occasionally passing people. From the radio/cell towers, it was mostly downhill all the way back to Matfield Green, which I was especially looking forward to because I remembered the food Ben had there, I would be picking up Matty to pace, and with the sun dipping low in the sky, I would very soon be in need of an extra layer, beanie, and gloves.
Truckin' back towards Matfield Green
A little while later, when I was a couple miles out from the aid station, I passed a guy going the wrong way. He was most certainly ahead of me, as he had passed me earlier after he hit the turnaround. But here he was, going in the direction of Lone Tree once more. As he approached, not really knowing what else to think, I asked him, "Getting in some bonus miles?", to which he replied, "Nah, they closed the bridge. You gotta run all the way down there and give them your number and then come back."
I've gotta WHAT? Over the course of about 2 seconds, my brain panicked, was confused, raged in blinding anger, and then calmed itself. Like....TURN IN my number, like...as in....I'm done? I hadn't considered a situation where they would just close part of the course mid-race. That made NO sense. Surely I had misunderstood. But the next person to pass me gave the same story...Kansas Turnpike Authority, apparently after hemming and hawing all day, decided to close the damned bridge right then and there. We apparently were to run all the way back to the bridge, tell our number to a volunteer manning an impromptu aid station featuring only water and gatorade, and then turn right back around and head back towards the turnaround, then follow an emergency reroute which they came up with on the fly.
I almost got mad. But then I thought to myself, "You do ultras. You do hard things. You do things that are unpleasant. Just fucking deal with it." So I continued towards the NOT aid station to NOT get delicious soup, to NOT pick up my pacer, and to NOT have an extra layer, beanie and gloves for the next ¿whothefuckknows? miles.
But then fortune smiled upon me. My crew, being the awesome badasses that they are, were on top of the situation and had already planned ahead, sneaking Matty across the bridge with the exact articles of clothing that I required for the next stretch. They even sent some extra food with him. So now, having warm clothes, a full hydration pack, and an awesome pacer, we set off on the course reroute just as the sun was setting, howling at the rising moon as we went.
The bridge debacle wasn't a huge disaster, but it definitely put a bit of a hiccup in my day and for a few miles, it was hard to get a rhythm going. We found the correct turn for the reroute(there was only one turn, so it was pretty straightforward) and the temperature quickly dropped. My legs couldn't sustain long running efforts at this point, but hiking would cause me to get cold pretty quickly, so we focused on keeping me moving and warm to the best of our ability.
Sidebar: For some reason, when I ask people to pace for me, or when I agree to pace others, I am always SO paranoid that I won't be able to think of anything to talk about. But it's always fine. Matty is a great guy, an interesting dude, and we had plenty to talk about to fill the hours we spent together.
Matty brought me back through Ridgeline, my first real aid station in 14 miles, and first time seeing my crew in over 20 miles. They got me taken care of, warmed up, fed(I absolutely devoured some bacon and quesadillas) and got me back on my feet and out the door. The next stretch back through Texaco Hill and ending at Teterville was not particularly fast, as the bottoms of my feet were really starting to hurt and I was in between my every-6-hour Tylenol doses. I ran what I could in the hilly terrain, but did a lot of power-hiking in between. Highlights include the exceptionally bright and nearly full moon, hearing packs of coyotes hunting poor little furry things far away, and then again not so far away. Matty informed me that he had learned firsthand that mountain lions sound exactly like a screaming woman. Which gives me the heebie-jeebies in a big way. Luckily, no screaming women, but we did start to hear the telltale squeak of the oil derrick that gave Texaco Hill aid station its namesake.
At this point, it was Not-Fucking-Around cold, and I didn't want to stop long. I didn't even want to sit down for fear that my legs and everything attached to them(namely, my all-of-me) would lock up. But we stepped inside the warmth of the cramped aid station tent and I decided that I did need to get off of my feet, at least for a little while. The dude I had passed earlier who was the first to inform me of the bridge situation was sitting in there as well and had just made the decision to quit and take a DNF. He was much older, had numerous 100 mile finishes to his name, and his back was just done for. He kinda sounded like maybe he was done with 100s forever, but who knows.
I felt grateful for the strength I had left and begrudgingly got back on my feet after eating some hot ramen. We ventured back out into the cold, and got straight to work getting the blood and warmth flowing again with some good stretches of running. I don't remember much else from that stretch aside from loudly discussing the gun debate and several other hot button political topics, always taking the side of the argument that the folks living 'round these parts would most definitely take issue with. Luckily, they were all miles away and asleep and we could rant and rave to our hearts content. A long downhill led to the last turn towards Teterville, and our time together was at an end.
At the Teterville aid station, there was no "in the tent" option and no "sitting" option. I was relieved to not have to make such difficult choices as my crew got me fed and refilled, and before I knew it, Ashley and I were running off into the darkness. I confided in her that my "run" was really only a "shuffle" at this point, and I'm pretty sure she more or less refrained from using the word "run" for a good chunk of the rest of the race.
Once more, great conversation was to be had with my pacer, though I will admit she was a bit more of a whip-cracker than Matty had been, and for good reason. The real meat of the race was at hand. The last 25 miles...no planning left, no conserving, no decision making...whatever you've got left, you just put it on the table and see where it gets you. Ashley would let me hike stretches, but she would make sure I was either eating or drinking when I did it. And before long, she'd be right back on the whip, "Hey, you wanna try some shuffling for a bit?", I'd say yes, and off we'd go. She never had to convince me to run, all I needed was a reminder to move. There were stretches where hiking was actually the faster option, and in those cases, we'd hike.
At this point, my appetite for water and food of any variety was basically gone. I wanted nothing, but she kept my race from falling apart by making me eat and regularly reminding me to drink. As we approached Lapland, I remembered what the next stretch of the course was going to be like. Hilly, steep, and relentless. I remembered that hill from early in the race where you could literally see the road continue on for miles. Knowing that I'd have that and many other hills to contend with was a daunting thought. But once again, in and out of the aid station, final water refill, some hot food, and a few bags of food for the road, and we were off for the last 16 miles.
Lapland to Battle Creek...it was worse than I remembered. Stretches of shuffling were short. We hiked a LOT. But Ashley kept me on task. Hike break, eat, drink, recover a bit, time to shuffle again. Over and over, we'd run this cycle. And slowly the worst miles of the course ticked away. Knowing that it was flat and slightly downhill after Battle Creek was all the incentive I needed to put this section in the rearview mirror. Every time we hit a long uphill, I became certain that THIS was the hill that went on forever. Then it wasn't. It was the NEXT hill. Nope. And so on and so forth.
We finally did hit That Hill, and shortly after that I knew we'd be at Battle Creek. I once again didn't want to stop because despite all the hiking, I was moving steadily and had a rhythm going. I hiked past the aid station as Ashley grabbed a cup of ramen, which I slurped down over the course of the final big hill leaving Battle Creek. 8 miles left. I could feel the magnetic allure of the finish line pulling me forward with every step. My feet were hurting so bad, but there was no tylenol left, no more tricks up my sleeve. It will never not hurt at this point in a 100 miler, so with the hills done with, I put my head down and began shuffling. Some time passed. Some more time passed. A lot of time passed. At some point, I stopped for a hike break and Ashley commended me on a great stretch of running. It had hurt, but I didn't quite remember it hurting.
Normally I would run until it hurt badly enough to need to stop. But this time was different. It had hurt badly enough to stop the entire time, but I had somehow just done it anyways, for several minutes. I told Ashley that I was pretty sure I had just had an out-of-body experience. And then I did it again. Somehow I was able to Jedi Mind Trick myself out of fully experiencing the pain just by shutting down what I am sure is a very important part of my brain, but there I was, head down, brain off, and numbly running for what felt like indefinite stretches. The moon, which I had watched rise earlier that night, was beginning to set as dawn approached. The road we were running on went through a small grove of trees, and the moon set directly down the middle of that gap in the trees. It felt magical.
This entire time, I've been counting down the miles one by one, relishing in each small milestone closer to the end of my journey. We arrived at 97 miles, and with some quick and easy math, I realized that if I could keep my splits faster than 20 min/mile, I could finish sub-26. Since abandoning hope of a sub-24, I hadn't given a single thought to any particular time goal. Now that 26 hours was within the realm of possibility with a bit of fight needed make it happen, it was the only thing I cared about. I turned on the shuffle gears and didn't look back.
Mile 98 came in just over 17 minutes. I didn't stop running. Mile 99 was 16:30ish. I didn't stop running. Mile 100 was moving around a 16:20 pace, but I began to worry...I still couldn't see the final road we would turn on to lead us to the finish line, and I knew it was at least half a mile once we hit that turn. We finished that mile and we still weren't on the road, but we could at least see it. The sun was rising at our backs as we finally made the turn onto asphalt and looking at my watch, we had right around 8 minutes to cover whatever that final distance was. I still had not stopped running except briefly to pee a few miles back, but I also knew that my shuffle was not going to cut it.
So I began actually running. 7 minutes left. A little faster. 6 minutes. Damn shit, why aren't we there yet? 5 minutes. I CAN LITERALLY SEE THE FINISH LINE BUT WE'RE NOT GETTING ANY CLOSER. 4 minutes. Huffing, puffing, arms pumping, legs screaming, brain screaming, MOVE YOUR ASS! Random dogs with really mean sounding barks come streaking towards us from a yard to our right. Ok, now they're in the road. Ashley is yelling at them. I'm yelling at them. She fends one off, the other comes right at me...sniffs my butt...stops chasing me. 3 MINUTES! I have left Ashley to fend for herself. Or maybe she's still right there with me? I have no idea, as I've got finish line tunnel-vision. 2 MINUTES! HOLY HELL IT'S RIGHT THERE! Cross the train tracks, I'm hauling ass. ONE MINUTE! GO GO GO! Slight right turn, cross a road, 30 SECONDS, that's it...
...I am now in a dead fucking sprint in a race against the clock. At the end of a 100 miler. Something I never thought I'd be capable of doing. It ended up being an additional 0.86 miles.
I make my final left turn into the community center parking lot and power across the line, gasping for breath, hands on my knees, vision swimming, delirious brain wondering what the fuuuuck just happened.
I just finished the Heartland 100 in 25:59:45, THAT's what the fuck just happened. I start to laugh. Then I start to laugh-cry at the ridiculousness of it all. Then I am engulfed in hugs from my crew as I transition into a full-blown ugly cry at the weight and enormity of it all. Not just the relief of being done. Not just the elation of an amazing race. Not just the exhilaration of an amazing experience. Not just having some
Big Questions
answered once and for all. Not just the bottomless well of gratitude towards my crew, my pacers, my Sparkly Fucking Superhero™ coach, the volunteers, my amazing running community, and just to the world in general. All of that...every single thing flooded and overflowed me in that moment, and I broke.
Overwhelmed is the word.
And then Coleen held up her phone and I was face-timing with Leia. She was crying, having just watched me finish, then I was crying even harder.
As I began to gather myself back into one piece, I was just god-damn glowing. The next few hours passed by in a haze of sublime satisfaction. My crew helped me out of my shoes and socks, into some dry warm clothes. Somebody went for donuts, somebody else went for some breakfast food. I laid down in a cot for a little bit, but I'm pretty sure I didn't actually sleep. It was just nice to lay down.
I basked in the glow of a fantastic race finish for a few more hours and watched a few more finishers, including Pat who it turns out was actually behind me that entire time, and who gained revenge on his Hawk 100 DNF with a solid finish, earning his first belt buckle and a big shit eating grin! We then loaded up the car, said our goodbyes, and I slept most of the ride home. I arrived home in the afternoon to a proud wife, lots of hugs and kisses, a small bite to eat, and then I happily slept until the next morning.
Fin
Epilogue
Since finishing this race 10 days ago, I've talked with a handful of people, including my coach(who just happened to finish 1st female and 5th overall with a BLAZING sub-21 finish) about the phenomenon of "imposter syndrome", where we essentially devalue our own accomplishments and rob ourselves of some or all of the satisfaction we might otherwise have from achieving great things. Throughout my life, especially my athletic career, I have been absolutely notorious for doing this to myself. Even before I realized it was a thing I shouldn't be doing, it was such an ingrained habit that I assumed it was normal. First half marathon? (
Meh, lots of people can do that. You're not special.)
Marathon?
(Yawn, wasn't that hard I guess. I should try for a REAL challenge.)
Ironman?
(Geez, I thought it was hard, but as it turns out, apparently any old schmuck like myself can muster their way through one of these things.)
This was the pattern for so long. I actually was able to shake the tendency for my first 100 mile finish, simply because I couldn't think of a single thing to do that was longer or harder, but it turns out I just wasn't being imaginative enough.
As I've negotiated my 30's I've learned a lot about myself. A lot about my mental health especially. Being depressed and suffering is one thing, but once you identify and name that depression for what it is, that's when you can do something about it. A decade ago, I didn't know what "imposter syndrome" was, and as a result, I had no avenue to address the problem.
Then I read a
short anecdote by author Neil Gaiman
in which he describes being at
"a gathering of great and good people: artists and scientists, writers and discoverers of things"
and feeling like he was unworthy to be in the presence of such esteemed and accomplished individuals. He then describes running into another gentleman named Neil, who also shared his feeling of unworthiness. That Neil, however, happened to be the first man to ever walk on the moon.
"And I felt a bit better. Because if Neil Armstrong felt like an imposter, maybe everyone did. Maybe there weren't any grown-ups, only people who had worked hard and also got lucky and were slightly out of their depth, all of us doing the best job we could, which is all we can really hope for."
When I realized that, aside from certain presidents, maybe this is one of those universal experiences, that we all feel inadequate and unworthy of esteem and admiration, no matter what great and mighty things we have accomplished.
So now that it has a name, I can fight it.
When I think about my finish at Heartland 100, on paper it looks like I shaved nearly 6 hours off of my previous PR. (
Yeah, but it was a much easier course. That's to be expected.)
I finished in a dead sprint, upright, with a smile on my face. (
Well, duh. You had a coach this time around, you're gonna have better results with a coach.)
Instead of being absolutely wrecked for a full week, I was up on my feet THE VERY NEXT DAY and went for a short hike out at Shawnee Mission Park. I was out running again two days after that. (
Well, yeah...but...it's only because...you....um...worked really...hard and...like...dedicated yourself to achieving this goal for like...almost 40 weeks...running through knee deep snowdrifts in the winter, through 6 hour long runs and back-to-backs in the brutal heat of the summer...and endless hill repeats...and SO much time in the gym working on your core and stability and AH FUCK IT YOU'RE AWESOME ARE YOU HAPPY?)
Yes...I am happy. Thank you!
At a certain point, if you push it to these inescapable truths, your inner monologue will have to come to the conclusion that you're a fucking rock-star and that you deserve every god-damned thing you earned with your blood, sweat, and tears.
The Sparkly Fucking Superhero™ coaches at Team Sparkle Productions spell it out perfectly in their slogan. "It's Not Luck, We Train For This"
I trained hard for this race, planned it well, executed it to near perfection, and finished better than I could have hoped for.
I earned this and I deserve to feel satisfaction for all of my hard work. So shall it be written, so shall it be done, Imperius Rex!
Thanks for reading and I'll see you at the next race!
Danny Loental